"We Do Things Differently at Our Midtown East Dentist Office"
Meet Your Dentist, Inna Chern DDS
A Dentist in Midtown East Who Does Things Differently
Since 2003, Dr. Inna Chern has been delivering friendly, integrative, comprehensive, and high-tech dental care to patients throughout Manhattan and New York City.
Dr. Chern believes in a personalized approach to dentistry. Relaxed 1-on-1 appointments will help you feel great about your smile and your health. When you visit with Dr. Chern, you'll appreciate her attention to detail, friendly and calming demeanor, and above all else, her commitment to your health and wellness.
Our modern, boutique Midtown East dentist office is filled with the latest dental technology and is thoughtfully designed to feel relaxing and welcoming. Dr. Chern is proud to be changing the perception of dental care in New York through her innovative and personalized approach. From preventive dental exams to cosmetic and implant dentistry, Dr. Chern is dedicated to helping patients achieve systemic health and brighter smiles.
1999 – Undergraduate degree in psychology from New York University
2003 – Dental degree from Stony Brook University of Dentistry
2003-2004 – General practice residency at Long Island College Hospital
2004 – Opened New York General Dentistry
2005 – Appointed as an attending at Bronx Lebanon Hospital Center & Albert Einstein School of Medicine
"I'm more than a dentist. I am also a mom and an avid runner. Tell me what you're passionate about and I'll show you how dentistry can change your life for the better."
Meet Your Dental Assistant, Neal
Neal has just joined our dental family after graduating from college. He comes from a family engrossed in dentistry. As many of you know his mother has worked with us for 2 years and has diligently trained Neal to work in a compassionate and caring manner. He takes pride in providing our patients with a gentle touch and a caring ear to help calm the most anxious of dental patients. He is currently studying medical assisting part-time and juggles work and his studies with his love of working out and sports.
Meet Your Insurance Coordinator, Tiffany
Tiffany has just joined our dental family after graduating from college. She has been involved in dentistry as an assistant and insurance coordinator for several years as she completed her undergraduate career and is working to complete her master's. She takes pride in providing our patients with a great experience and can answer all their questions as it pertains to coverage. She will help you make the most of your dental benefits so that you can stay healthy and get the smile of your dreams.
We look forward to meeting you and helping you achieve a brighter smile.
Relaxing and personalized appointments
Gentle treatments using advanced techniques
Compassionate and friendly team with no judgment
Dental care focused on your health and wellness
What Makes Our Office the Right Fit for Your Dental Needs?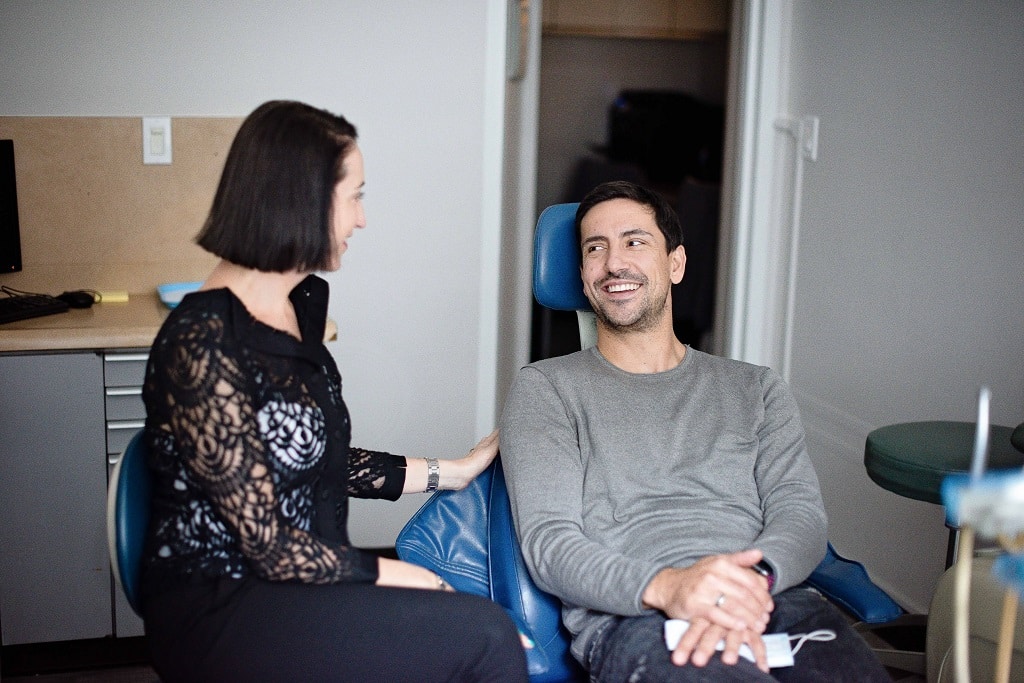 Personalized Care
We never take a one-size-fits-all approach to dental bridges. Dr. Chern will evaluate your missing teeth, working closely with our team to create a custom solution.
Comfortable Office
Our bright and modern Midtown East Manhattan office was designed with you in mind. Enjoy a calming atmosphere and comfortable amenities to help you feel at ease.
Health-First Approach
New York General Dentistry uses modern techniques and equipment to ensure your dental bridge treatment is a success.
Let's Brighten Your Smile!
New York General Dentistry is always welcoming new patients to our Midtown East dentist office.
Our New York City Office
Midtown East Manhattan
133 East 58th St., ste 409
New York, NY 10022
Get Directions
Hours:
Monday 8am – 7pm
Tuesday 8am – 5pm
Wednesday 8am – 5pm
Thursday 8am – 7pm
Friday 8am – 5pm

Sundays – Available by request for special cases and dental emergencies