A bright, aligned smile can improve your confidence in every facet of life. People see your teeth when you're smiling or laughing, and these are moments when you're your most authentic self. If your teeth are misaligned or crooked, it can be hard to truly open up – not to mention it can pose a risk to your long-term oral health. This is where smile makeover options like Invisalign can transform your confidence.
Achieving a beautiful smile doesn't stop once your braces or aligners come off, however. Retainers are an important part of maintaining your new smile, and it's normal to feel negatively about traditional retainers which require metal and wires. From the makers of Invisalign, you can now transform your smile with Vivera clear retainers at New York General Dentistry.
I read her reviews and made an appt.

Such a wonderful individual. Extremely professional, very thoughtful, kind, detailed, exact and to the point.

Her office staff is amazing and very patient.

Just an overall 100% experience!
-Angela B
Am I A Candidate for Vivera Retainers in Midtown East New York?
Retainers are traditionally recommended after you finish your treatment with braces or Invisalign. Retainers are important because they help prevent the teeth from shifting back into their original place and reversing your great results. This isn't the case for every patient, however, and Dr. Inna Chern can help you determine if retainers should be part of your smile makeover – and for how long you should wear them.
Vivera retainers can be used even if you've had metal braces or have artificial restorations, meaning it's not necessary to have gone through Invisalign to enjoy clear retainers. The biggest benefit of Vivera retainers is that they're comfortable and virtually undetectable, just like Invisalign. In fact, they're custom-fit and come in multiple sets so you can experience long-term results.
Meet With Dr. Chern &
Her Manhattan Team
To learn more about Vivera Retainers by Invisalign in Manhattan and your treatment options, contact our office for an appointment by calling or filling out our online form. Dr. Inna Chern and her team will personally work with you to plan your best treatment options and restore the function and beauty of your smile.
The Vivera Retainers Treatment Process and What to Expect
Your First Appointment (30-60 minutes)
Dr. Chern will discuss your past braces or aligners to determine how clear retainers can fit into your treatment plan.
You'll go over your health history and your teeth will be examined to ensure they're healthy and don't need any additional treatment.
Scan impressions will be taken of your mouth using our iTero Element Scanner 3D rendering software.
Your Second Appointment (30 minutes)
You'll review your 3D rendering with Dr. Chern.
A personalized treatment plan for your goals will be created and your clear retainers will be ordered.
Your Third Appointment (30-45 minutes)
You'll be fitted with your clear retainer to ensure it fits properly.
Dr. Chern will go over your treatment plan as well as how to maintain and care for your retainers.
You'll be given additional retainers with instructions on how often to change them.
Your Follow-Up Appointments (15-30 minutes)
You'll be given personalized instructions on how often to wear your clear retainers based on your treatment plan. For example, you may need to wear your retainers all the time at first and then graduate to nightly use or even a few nights per week. You'll check in with Dr. Chern regularly to adjust your treatment plan as needed and ensure your retainers are working for you.
Caring For Your Vivera Retainers
Vivera retainers should be taken care of similarly to Invisalign. Follow these instructions to ensure you get long-term use out of your retainers:
Clean your retainers often using a soft bristle toothbrush and/ or use special soaking tablets.
Rinse your retainers thoroughly after wearing and cleaning.
Remove your retainers to eat.
Brush twice daily for 2 minutes with an electric or soft bristle toothbrush.
Floss every day with dental floss or a water flosser.
Enjoy sweets and soft drinks in moderation.
Eat a healthy and varied diet.
How Much Do Vivera Retainers Cost in New York, NY?
Vivera retainers typically come in packs of four and should be changed as per Dr. Chern's recommendation. It is also always an option to order a single retainer and save on costs. The range of cost is $500-$1000. Dr. Chern can help you explore the best option for your budget.
What Makes Our Office the Right Fit for Your Dental Needs?
Personalized Care
Retainers are never one-size-fits-all and your dental care shouldn't be, either. Dr. Chern will help you find the treatment plan that fits your unique needs.
Comfortable Office
Dental care doesn't have to be uncomfortable. Our office is designed to be a calming and relaxed boutique experience in modern Midtown East Manhattan.
Health-First Approach
We use advanced technologies and techniques to keep your mouth healthy. We've carefully vetted your options, so you don't have to worry.
What Makes Our Office the Right Fit for Your Dental Needs?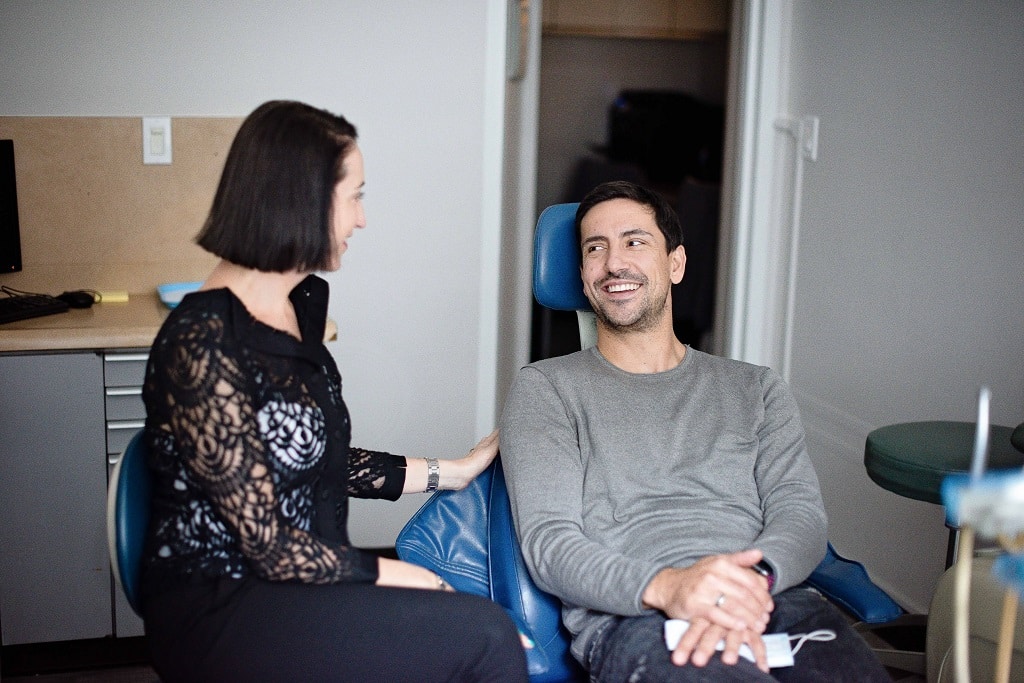 Personalized Care
We never take a one-size-fits-all approach to your oral health. Dr. Chern will evaluate your teeth and gums, working closely with our team to create a custom solution.
Comfortable Office
Our bright and modern Midtown East Manhattan office was designed with you in mind. Enjoy a calming atmosphere and comfortable amenities to help you feel at ease.
Health-First Approach
New York General Dentistry uses modern techniques and equipment to ensure your treatment is a success.
Let's Brighten Your Smile!
New York General Dentistry is always welcoming new patients to our Midtown East dentist office.
Our New York City Office
Midtown East Manhattan
133 East 58th St., ste 409
New York, NY 10022
Get Directions
Hours:
Monday 8am – 7pm
Tuesday 8am – 5pm
Wednesday 8am – 5pm
Thursday 8am – 7pm
Friday 8am – 5pm

Sundays – Available by request for special cases and dental emergencies