What Are Removable Orthodontic Retainers and How Can My Dentist Help?
Removable orthodontic retainers keep your teeth in a corrected position after braces or Invisalign treatment. Permanent braces hold your teeth in place as they are being realigned but once those braces are removed, it is easy for the teeth to shift back into their natural and unaligned position. The teeth can start to shift even after a few hours without a retainer.
Removable retainers can be made for the top and/or bottom teeth. For some patients, a fixed retainer is placed along the back of the bottom teeth with a wire similar to traditional metal braces. This may be left in place for permanent retention or removed after a couple of years.
This was my second time visiting Dr. Chern's office and once again I am SO pleased with how professional, intelligent, and patient she is! She makes the experience easy and fun. Maybe the best dentist I've ever seen in my life… you will not regret making an appointment with her!
-Jessica B
What Are the Benefits of Removable Orthodontic Retainers?
Removal orthodontic retainers are often designed as clear plastic aligners so that they are virtually invisible, unlike traditional braces with visible metal wires. Oftentimes, they only need to be worn at night. Since they are removable, they can easily be taken out when eating or drinking and are easy to clean. They also make cleaning your teeth easier since you won't have to worry about wires getting in the way of proper flossing.
Am I a Candidate for Removable Orthodontic Retainers?
Anyone who has had braces and wants to maintain their straightened teeth is a candidate for removable retainers. However, if you have not worn a retainer for some time and your teeth have significantly shifted, a permanent retainer may be necessary before moving on to a removable retainer.
Meet With Dr. Chern &
Her Manhattan Team
To learn more about Removable Orthodontic Retainers in Manhattan and your treatment options, contact our office for an appointment by calling or filling out our online form. Dr. Inna Chern and her team will personally work with you to plan your best treatment options and restore the function and beauty of your smile.
The Removable Orthodontic Retainers Treatment Procedure
Before receiving a removable retainer, you will need to meet with your orthodontist to have your braces removed. After your braces are removed and you have finished your orthodontic treatment, you can schedule an appointment at New York General Dentistry.
Dr. Chern will create a mold of your teeth using a putty material. The mold will be used to create a custom set of removable retainers that comfortably fit your teeth. You will need two separate appointments to first create the mold of your teeth and then fit the retainer to your teeth. Minor adjustments can be made at your second appointment to make sure the retainer fits comfortably.
Caring for Your Removable Orthodontic Retainers
It is important to regularly clean your retainers so that they do not attract teeth-decaying bacteria. Follow these guidelines to maintain your oral health and keep your retainer wear in good condition:
Brush your retainer with a warm toothbrush.
Soak the retainer in a cleaning solution provided by your orthodontist or dentist.
Never use toothpaste or hot water since this can damage or deform your retainer.
Keep your retainer in a durable case when not in use since it can be easily misplaced.
Schedule a regular dental appointment every 4-6 months.
Schedule a Consultation
Wearing braces is not exactly enjoyable and you want to make sure you maintain your straightened teeth and beautiful smile. Schedule your appointment today with Dr. Inna Chern at New York General Dentistry to receive a fitting for a removable retainer.
What Makes Our Office the Right Fit for Your Dental Needs?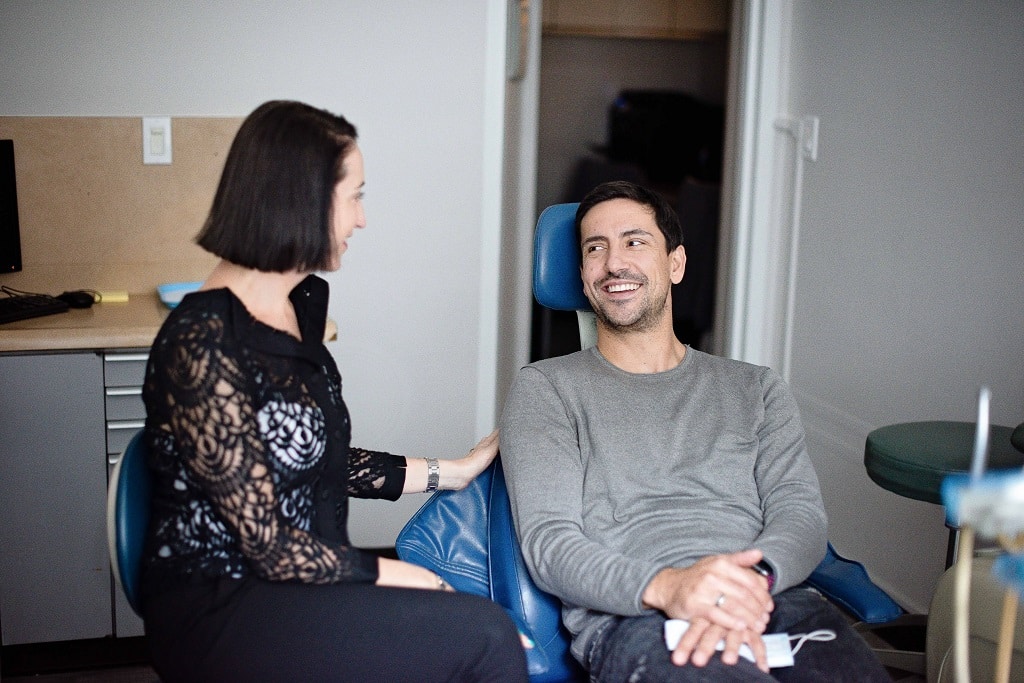 Personalized Care
We never take a one-size-fits-all approach to your oral health. Dr. Chern will evaluate your teeth and gums, working closely with our team to create a custom solution.
Comfortable Office
Our bright and modern Midtown East Manhattan office was designed with you in mind. Enjoy a calming atmosphere and comfortable amenities to help you feel at ease.
Health-First Approach
New York General Dentistry uses modern techniques and equipment to ensure your treatment is a success.
Let's Brighten Your Smile!
New York General Dentistry is always welcoming new patients to our Midtown East dentist office.
Our New York City Office
Midtown East Manhattan
133 East 58th St., ste 409
New York, NY 10022
Get Directions
Hours:
Monday 8am – 7pm
Tuesday 8am – 5pm
Wednesday 8am – 5pm
Thursday 8am – 7pm
Friday 8am – 5pm

Sundays – Available by request for special cases and dental emergencies