Brighter Smiles Through Better Dentistry
At New York General Dentistry, we offer dental health care the way it should be — personalized to your needs, without judgment, and focused on your health and comfort.
We believe you'll feel better when you have our undivided attention. Every appointment at our office is relaxed and unhurried, allowing a full hour to give you the 1-on-1 care your health and smile deserve. In a rush or on your lunch break? Don't worry, we'll work with your schedule. We simply believe it's best to have extra time if you need it!
Dr. Chern is focused on meeting your unique needs and improving your total health and wellness. Whether you are in need of restorative dentistry or cosmetic treatment, you'll leave our dental office feeling confident and empowered.
Featured In
You can find New York General Dentistry featured in the following:
Your health and your time are valuable.
Our conveniently located Midtown East Manhattan dentist office offers modern, state-of-the-art care and a one-of-a-kind experience. Dr. Chern believes you'll feel better and more confident if your appointment is relaxed and unhurried. That's why we set aside a full hour for every patient appointment.
Don't worry — if you're on a tight schedule, headed to work, or don't need the full hour, that's not a problem. We simply believe it's best to have extra time if we need it in order to provide the best possible dental care.
Most importantly, your appointment at New York General Dentistry will be caring and without judgment. From restorative dentistry to cosmetic treatments and more, you'll leave feeling confident and empowered.
Your First Visit
During your first visit to our office in Midtown East, Dr. Chern and her Manhattan team will:
Show you around our office
Discuss your dental and medical history
Answer any questions you may have
Perform a thorough teeth cleaning
Examine your teeth and gums, creating the best dental treatment plan just for you.
Restorative Dental Services in NYC
From fillings to bridges to full mouth rehabilitations, New York General Dentistry is here for all your dental needs. As a top-rated dental practice, we offer a wide range of dental procedures and products to help you achieve a smile that is as healthy as it is beautiful.
Our dentistry services include:
Our approach to dentistry is designed around creating a judgment-free and relaxing environment for whatever dental services you need. Whether you're in need of restorative oral health services or are in the market for cosmetic dentistry, our team and top NYC dentist, Dr. Inna Chern, would be happy to have you as a patient.
What Makes Our Office the Right Fit for Your Dental Needs?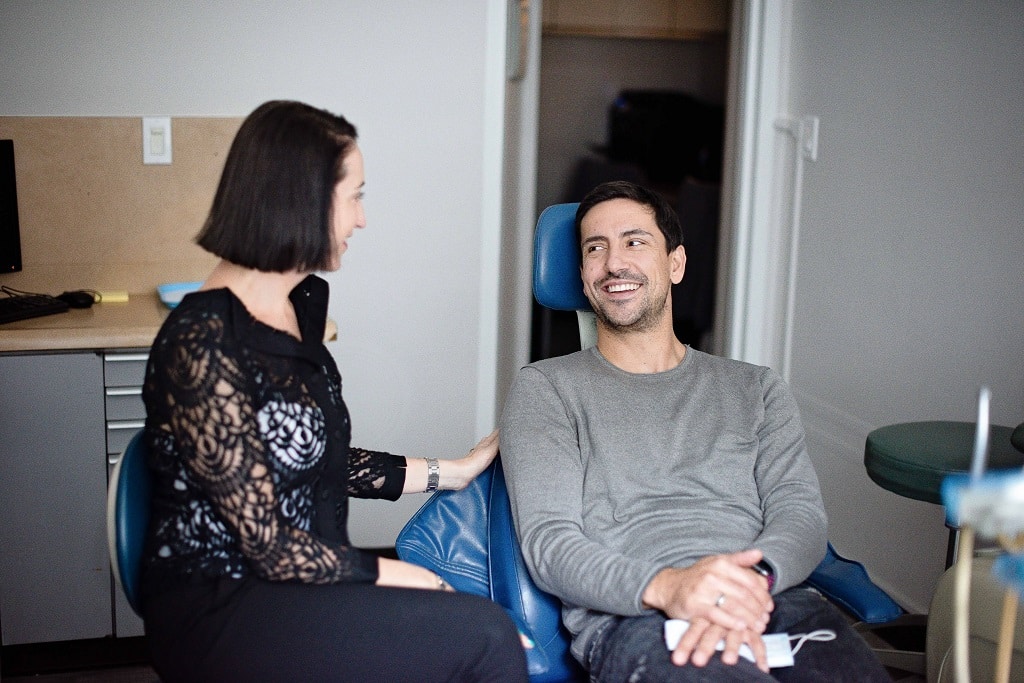 Personalized Care
We never take a one-size-fits-all approach to your oral health. Dr. Chern will evaluate your teeth and gums, working closely with our team to create a custom solution.
Comfortable Office
Our bright and modern Midtown East Manhattan office was designed with you in mind. Enjoy a calming atmosphere and comfortable amenities to help you feel at ease.
Health-First Approach
New York General Dentistry uses modern techniques and equipment to ensure your treatment is a success.
Let's Brighten Your Smile!
New York General Dentistry is always welcoming new patients to our Midtown East dentist office.
Our New York City Office
Midtown East Manhattan
133 East 58th St., ste 409
New York, NY 10022
Get Directions
Hours:
Monday 8am – 7pm
Tuesday 8am – 5pm
Wednesday 8am – 5pm
Thursday 8am – 7pm
Friday 8am – 5pm

Sundays – Available by request for special cases and dental emergencies