What Are Dental Inlays and Onlays?
Dental inlays and onlays are sometimes called indirect fillings or partial crowns and they are used to restore damaged or decayed teeth. A dental inlay is molded into the chewing surface of the teeth, and they fill in the grooves of the tooth. A dental onlay fits like a cap over the entire tooth on the biting surface (the cusp) and they are usually the better option for more extensive damage like a large cavity that is too big to fill.
Unlike traditional fillings that are molded into the tooth, inlays and onlays are created in a lab using a mold of the patient's teeth and then fitted onto the damaged tooth in a dental office. This ensures a perfect fit that completely fills in the cavity or damaged area to protect your tooth structure from additional dental decay.
Such a wonderful person – Dr. Chern was very attentive and took the time to explain every little detail. The place is clean and neatly done would recommend her to anyone.
-Grace G
Benefits of Inlays and Onlays
Customized Fit
Inlays and onlays are made to fit with the unique pits and fissures of your tooth. The custom-made fit makes these fillings more comfortable and ensures the teeth are completely sealed to keep harmful bacteria out.
Aesthetically Pleasing
These dental implants are made with a tooth-colored porcelain or resin material, so they blend in with your natural teeth. You can achieve a beautiful, aesthetically pleasing smile without anyone knowing you have had restorative work done.
Strengthen and Protect Teeth
Inlays and onlays are made from a strong material that reinforces damaged teeth to protect them against future tooth decay or damage. The strong material also makes these a nearly permanent solution since most inlays and onlays can last for 20 years or more.
Meet With Dr. Chern &
Her Manhattan Team
To learn more about Dental Inlays and Onlays in Manhattan and your treatment options, contact our office for an appointment by calling or filling out our online form. Dr. Inna Chern and her team will personally work with you to plan your best treatment options and restore the function and beauty of your smile.
The Dental Inlays and Onlays Treatment Process and What to Expect
Your First Appointment (60 minutes)
During your first appointment, Dr. Chern will examine your teeth to assess the damage and prepare them for your inlay or onlay.
A molded impression or scan of the damaged tooth will be taken with a putty-filled tray and sent to a dental laboratory.
Dr. Chern will place a temporary filling on the damaged tooth to protect it while the inlay or onlay is being prepared.
She will discuss whether you need an inlay or onlay and the types of material that can be used to make your filling.
Your Second Appointment (30-45 minutes)
Once the custom-made filling has come back from the lab, you will return for a second appointment.
The temporary filling will be carefully removed with a drill or dental instruments.
Dr. Chern will examine the inlay or onlay and make minor adjustments as needed for the perfect fit. Once it fits well, the filling will be permanently cemented onto your tooth.
Your Follow-Up Appointment (15 minutes)
We can schedule a quick follow-up appointment 1-2 weeks after your second appointment to make sure you are comfortable with the fit of your inlay or onlay. If you have any concerns, please discuss these with Dr. Chern and she will discuss the next best step.
Real Results
New York Genral Dentistry is committed to providing the best in dental health care and meeting your unique needs. View our gallery of incredible results!
Caring For Your Inlay or Onlay
Taking good care of your teeth and newly fitted inlay or onlay guarantees long-lasting tooth restoration and strong, healthy teeth. To get the most out of your investment, follow these oral health guidelines:
Brush your teeth twice per day
Rinse with mouthwash
Floss once per day
Avoid sugary or sticky foods
Schedule a regular dental procedure every 4-6 months
Schedule a Consultation
If you have experienced tooth damage or have a cavity that is beginning to worsen, don't hesitate to schedule an appointment with Dr. Inna Chern at New York General Dentistry. Please call our office or fill out an online contact form to schedule a consultation.
What Makes Our Office the Right Fit for Your Dental Needs?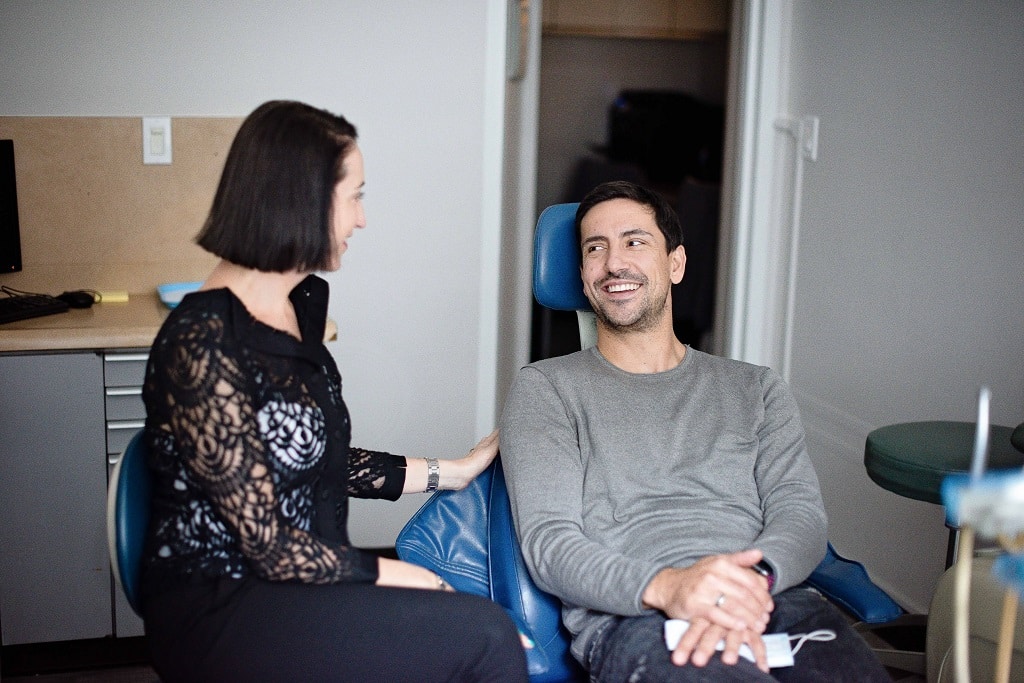 Personalized Care
We never take a one-size-fits-all approach to your oral health. Dr. Chern will evaluate your teeth and gums, working closely with our team to create a custom solution.
Comfortable Office
Our bright and modern Midtown East Manhattan office was designed with you in mind. Enjoy a calming atmosphere and comfortable amenities to help you feel at ease.
Health-First Approach
New York General Dentistry uses modern techniques and equipment to ensure your treatment is a success.
Let's Brighten Your Smile!
New York General Dentistry is always welcoming new patients to our Midtown East dentist office.
Our New York City Office
Midtown East Manhattan
133 East 58th St., ste 409
New York, NY 10022
Get Directions
Hours:
Monday 8am – 7pm
Tuesday 8am – 5pm
Wednesday 8am – 5pm
Thursday 8am – 7pm
Friday 8am – 5pm

Sundays – Available by request for special cases and dental emergencies